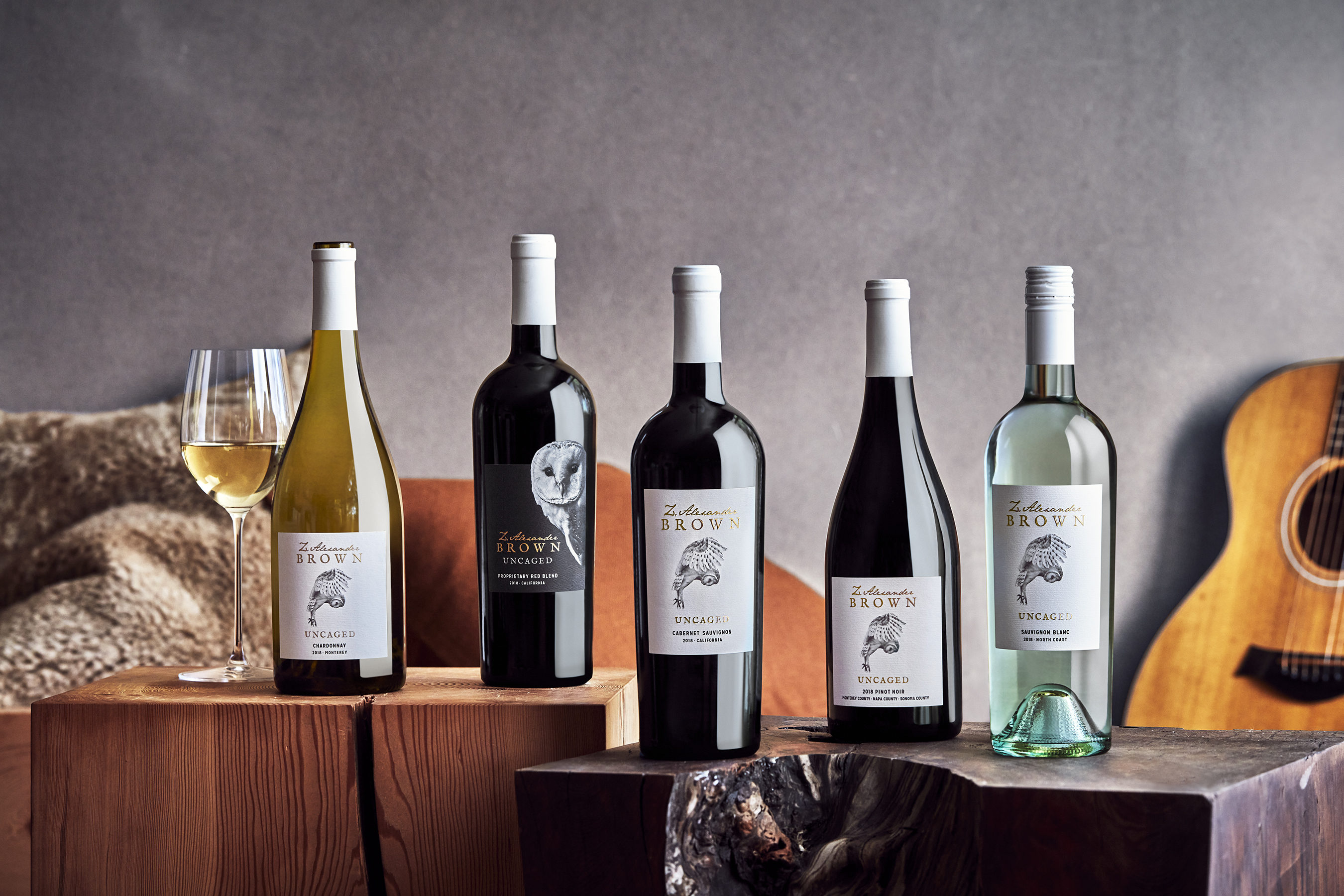 PROUD • PASSIONATE • UNCAGED
Uncaged
Cabernet Sauvignon
2018 - CALIFORNIA
WINEMAKER'S NOTE
Z. Alexander Brown Cabernet Sauvignon unfolds with rich aromas of black cherry, mocha and sweet toasted oak notes. Soft, mid-palate tannins frame this full-bodied, juicy wine with mouth-filling flavors of black cherry and milk chocolate. Smooth and balanced, an elegant finesse defines the long and lingering finish.
VINTAGE
2018 was a fine year for growing great wine grapes. A cool start to the season brought on slow, even ripening. Warm days followed with very few heat spikes allowing the grapes to ripen while maintaining bright, fresh and clean fruit flavors, balanced with mature, well-developed tannin structure.  An idyllic growing season produced a delicious, layered and balanced wine.
WINEMAKING
Throughout the growing season, we visited each vineyard block regularly. Picking decisions are based on winemaker evaluation, vineyard condition, and proper flavor ripeness. The grapes are picked in the cool of the morning and slowly warmed to fermentation temperatures. Early extraction with multiple pump-overs promotes great color and deep, smooth tannins. The wine then completes malolactic fermentation before blending. Complimentary oak styles are chosen to enhance the wine's aroma, flavor and texture.
WATCH TASTING VIDEO
TECHNICAL NOTES
VINTAGE: 2018
APPELLATION: CALIFORNIA
ALCOHOL: 14.5%
PH: 3.69
TOTAL ACID: 0.56 G/100ML