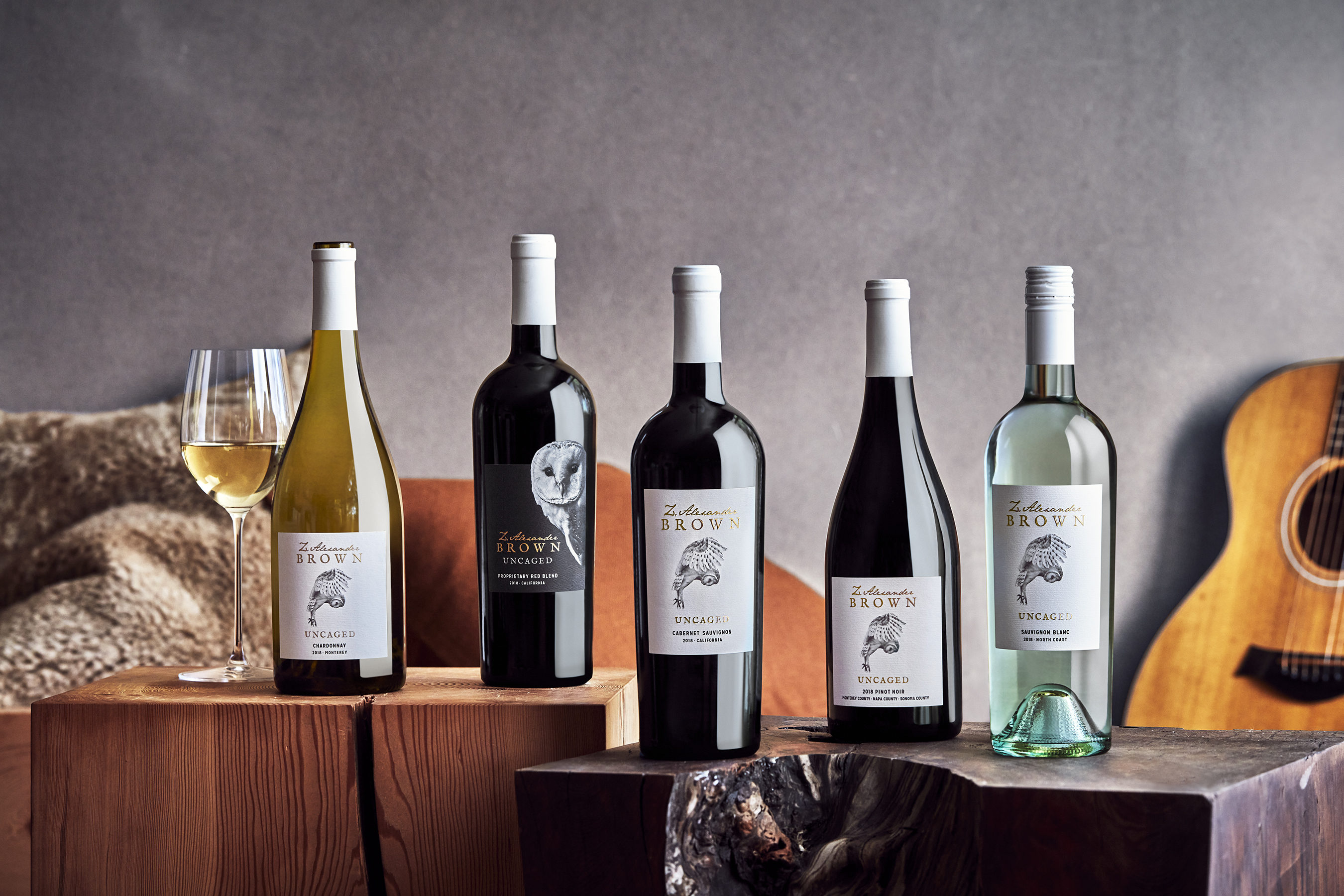 PROUD • PASSIONATE • UNCAGED
Uncaged
Proprietary Red Blend
2018 - CALIFORNIA
WINEMAKER'S NOTE
Dark garnet in the glass, commanding aromas of blueberry, caramel and toasted oak preview a bold, mouth-filling palate stacked with concentrated layers of ripe dark fruit, black cherry and milk chocolate. Robust and full-bodied with excellent weight in the mid-palate, this complex wine leaves a lasting impression with a smooth, round and full finish.
VINTAGE
The 2018 vintage began on a positive note, with plenty of rain regenerating reservoirs and establishing a strong root system. Following a mild spring without any frost damage, the early summer conditions were mild, promoting even canopy growth and fruit development. It was a challenging harvest with a cool, late summer punctuated with a record-setting heat wave right before harvest. Fortunately, our hard work ultimately resulted in a wine we can be proud of – layered, balanced, and delicious.
WINEMAKING
Throughout the growing season, we visited each vineyard block regularly. The fruit for Z. Alexander Brown was harvested during the cool early morning hours to ensure that the concentrated fruit flavors were captured at the peak of ripeness. Upon arrival at the winery, the grapes were de-stemmed, moved into stainless steel tanks and slowly warmed to fermentation temperatures. Following the completion of primary and malolactic fermentation, the wine was drained and gently pressed into American and French oak. The final blend for this boldly flavored wine was thoughtfully crafted as a result of multiple hands-on tastings and blending sessions featuring a selection of the best lots of the vintage.
WATCH TASTING VIDEO
TECHNICAL NOTES
VINTAGE: 2018
APPELLATION: CALIFORNIA
ALCOHOL: 14.5%
PH: 3.75
TOTAL ACID: 0.56 G/100ML