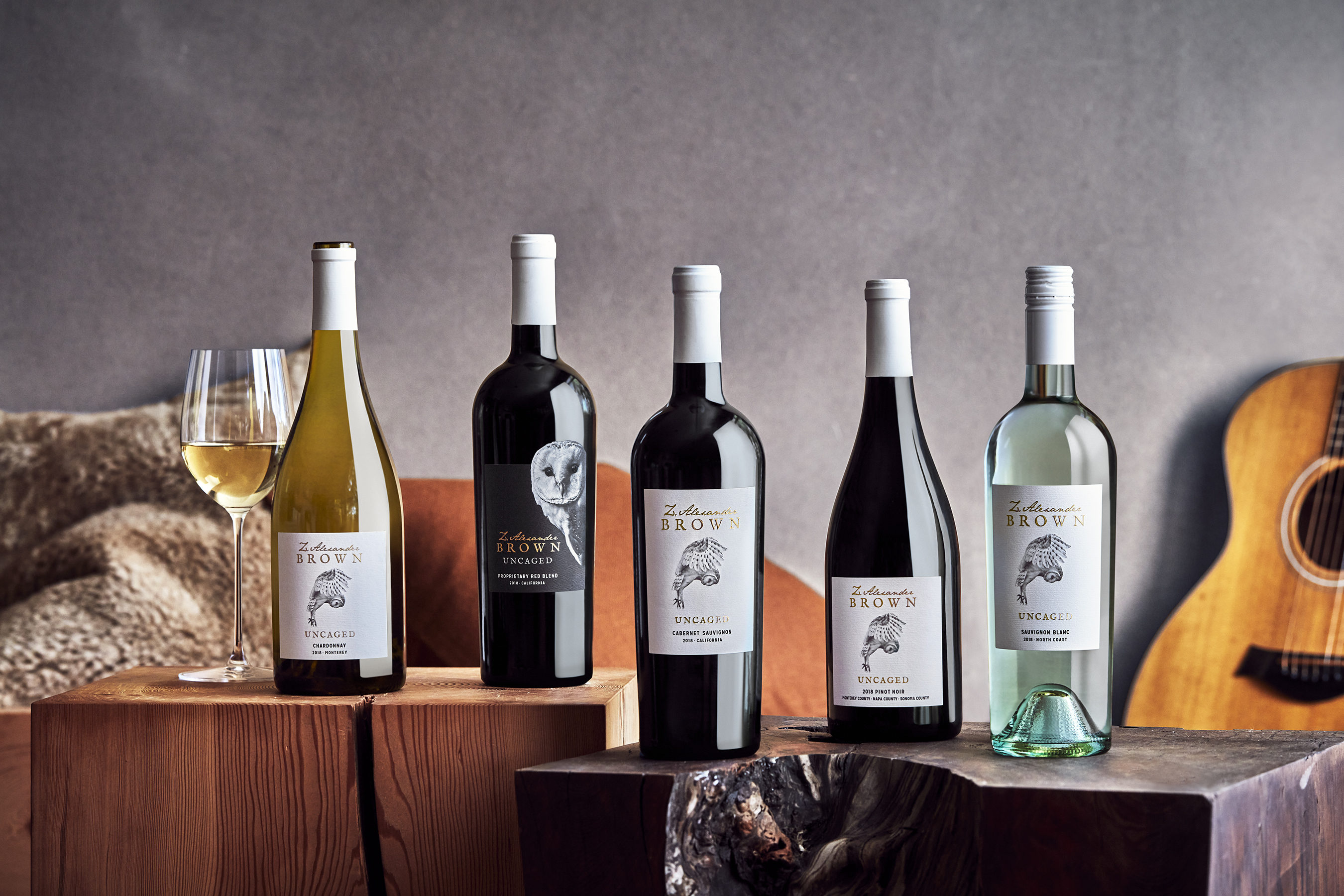 PROUD • PASSIONATE • UNCAGED
Uncaged
Sauvignon Blanc
2018 - NORTH COAST
WINEMAKER'S NOTE
Z. Alexander Brown's 2018 Sauvignon Blanc opens with bright aromas of lemongrass, melon, and guava. On the palate, tropical flavors of passion fruit and mango are accented by zesty lemon, lime and orange blossom. Refreshing and balanced, this medium-bodied Sauvignon Blanc extends into a juicy, lingering finish.
VINTAGE
2018 in the vineyard started off positively, with ample rain further establishing a strong root system able to support a lush canopy of leaves and a good crop level. Warm days and cool nights in the spring and summer led to even development and ripening of the grapes. Following a mild spring without any frost damage the early summer conditions were mild, promoting even canopy growth and fruit development, ultimately resulting in a wine we can be proud of.
WINEMAKING
Throughout the growing season, we visited each vineyard block regularly until we determined the right moment to harvest. The fruit for this Sauvignon Blanc was picked during the cool, early morning hours and gently pressed. The juice was allowed to rest for 24 hours before yeast was added to start the fermentation, then was transferred to small stainless steel tanks and fermented at low temperatures over a few weeks. A long, cool fermentation retains the vibrant aromatics and bright acidity we aim to preserve in this stunning Sauvignon Blanc.
WATCH TASTING VIDEO
TECHNICAL NOTES
VINTAGE: 2018
APPELLATION: NORTH COAST
ALCOHOL: 14.5%
PH: 3.33
TOTAL ACID: 0.53 G/100ML