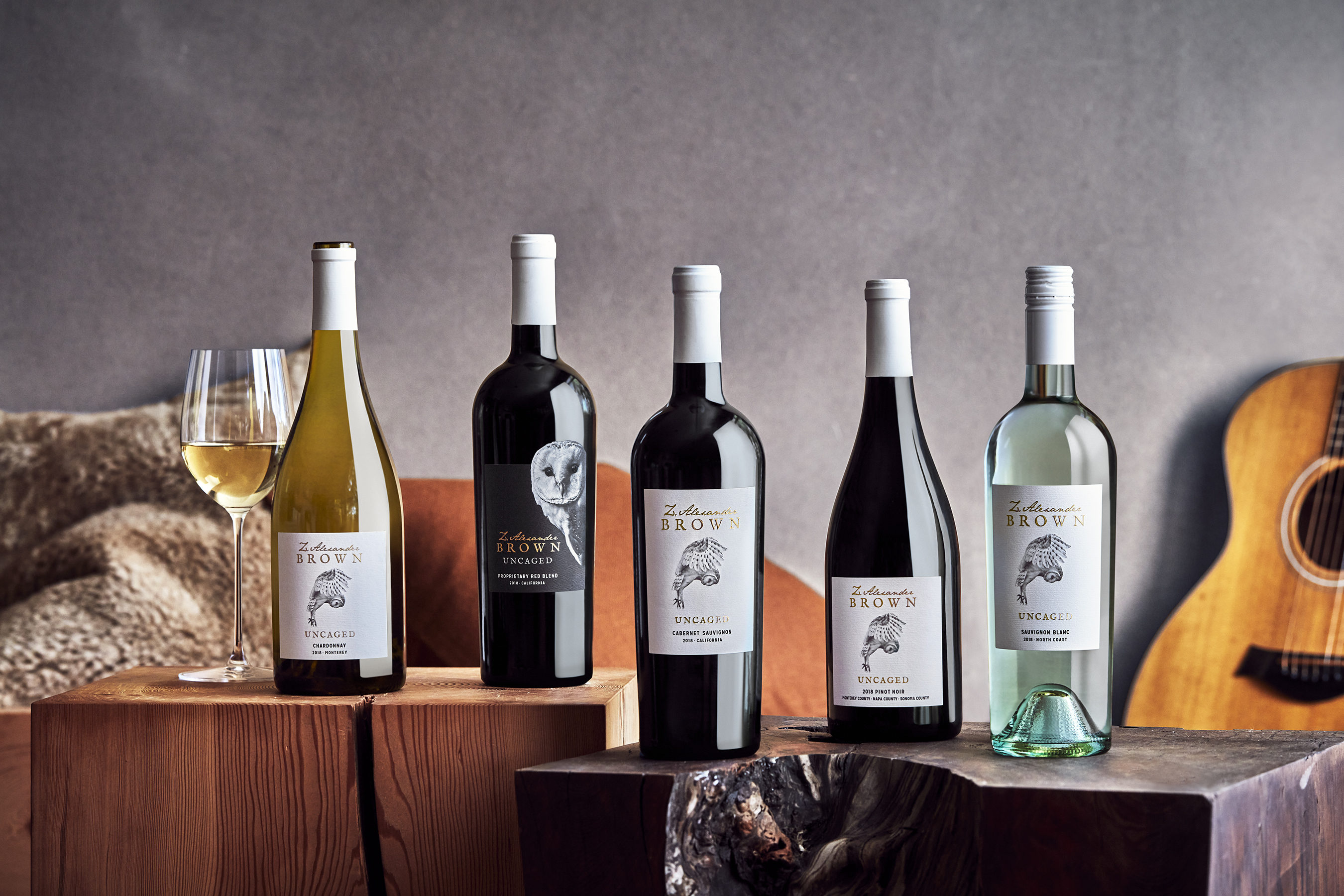 PROUD • PASSIONATE • UNCAGED
Uncaged
Chardonnay
2018 - MONTEREY
WINEMAKER'S NOTE
Honey-colored in the glass, Z. Alexander Brown Chardonnay exudes bright aromas of White peach, floral orange blossom with hints of honey and baking spice. A rich, velvety mouthfeel is supported by core flavors of juicy stone fruit, vanilla and toasted oak. These complex, layered flavors extend into the finish. This Chardonnay is well-balanced and full bodied with a bright acidity, making it a perfect pairing with a wide range of fare.
VINTAGE
The Monterey AVA where cool coast fog gives way to sunny afternoons, producing layered and brightly acidic Chardonnays. A cool start to the season brought on slow even ripening. Warm days followed with very few heat spikes allowing the grapes to ripen while maintaining bright, fresh, clean fruit flavors. The majority of this wine comes from the Santa Lucia Highlands, a cool climate renowned for producing complex and intense Chardonnays. Approximately a third of this blend hails from vineyards in the San Bernabe AVA, with a smaller portion coming from vineyards in the North Coast – Russian River Valley and the Napa Valley.
WINEMAKING
Throughout the growing season, we visited each vineyard block regularly until he determined the right moment to harvest. The grapes were harvested in early October at the peak of ripeness. The fruit was quickly transferred to the winery, where it was de-stemmed and gently pressed into either French and American oak barrels or stainless steel tanks. These decisions were determined by the fruit's flavors and characteristics: leaner lots were fermented in stainless steel to preserve the delicate aromas and retain natural acidity, while the richer lots were transferred to age and ferment on oak. Following primary fermentation, lots underwent either complete or partial malolactic fermentation, depending on the desired acidity levels of the wine. After several months of aging, the final blend was chosen from the best lots of the vintage.
WATCH TASTING VIDEO
TECHNICAL NOTES
VINTAGE: 2018
APPELLATION: MONTEREY
ALCOHOL: 14.5%
PH: 3.60
TOTAL ACID: 0.56 G/100ML